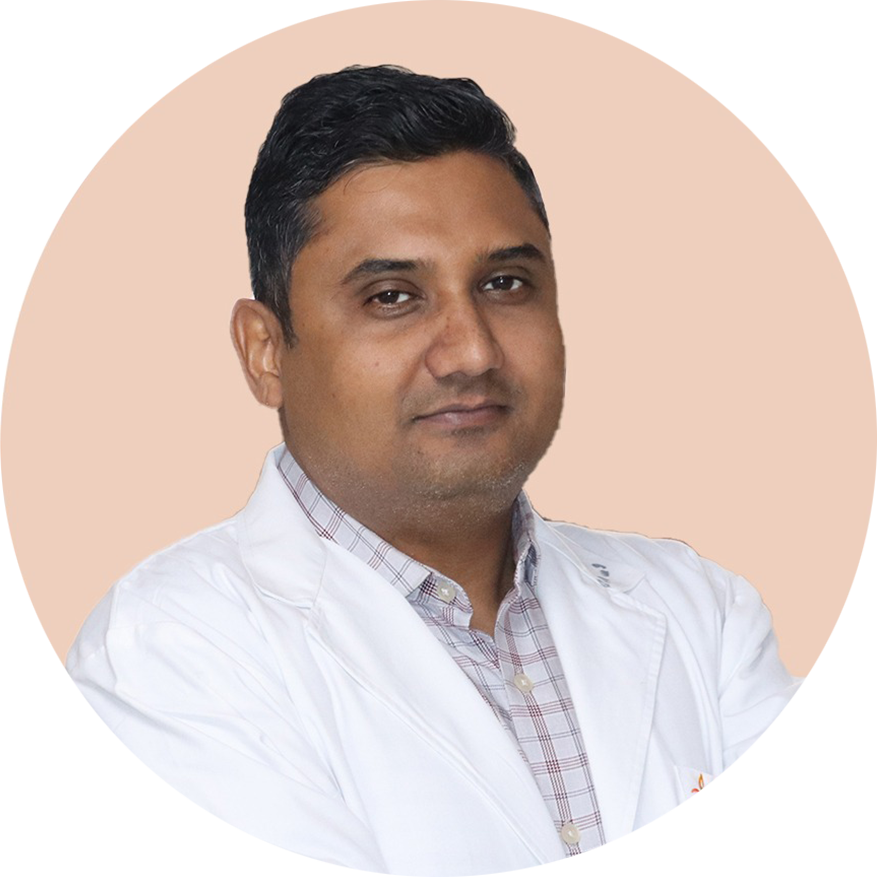 Dr. Vikas Bhardwaj
Consultant Neurosugery & Assistant Professor, General Surgery
5.0 out of 5
Patient Satisfaction Ratings
| | |
| --- | --- |
| Department | General Surgery |
| Languange | English ,Hindi |
| Designation | Consultant Neurosugery & Assistant Professor |
| Specialization | Neurosurgery Tumors – Microscopic Surgery Endoscopic Procedur |
About
Dr. Vikas Bhardwaj is the Head of Department at Sharda Hospital with an experience of 5 years. He is a professional from Noida making a positive difference in the lives of patients. He is proficient in treating brain, spinal cord, and nerve disorders through his gifted expertise in Neurosurgery.
Dr. Bhardwaj embodies the qualities of a remarkable doctor. He demonstrates high order skills in handling brain tumors and micro-neurosurgical interventions coupled with a competency in spinal surgeries including spinal instrumentation of cervical, dorsal & lumbar region and spinal tumors. Besides having an extensive experience in endoscopic surgeries and hydrocephalus management, Dr. Bhardwaj exudes immense dexterity in the management of all types of head injuries such as E.D.H, Acute subdural hematoma, brain contusions, compound depressed fractures and base of skull repairs.
Owing to a proficiency in the planning and handling of complex trauma surgeries accompanied by a rigorous ICU training experience in Neurology, Dr. Bhardwaj is capable of handling all neurological emergencies with superlative ease and skill.