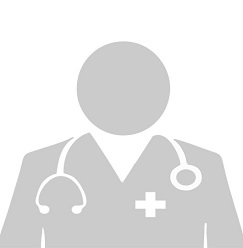 Dr. Gopi Krishna Maddali
Professor, Dermatology, Venereology & Leprosy
4.5 out of 5
Patient Satisfaction Ratings
| | |
| --- | --- |
| Department | Dermatology, Venereology & Leprosy |
| Languange | English ,Hindi |
| Designation | Professor |
B.Sc. (B.Z.P.C.) from Andhra University in 1971-74.
MBBS from Andhra University in 1976-81.
MD DVL from Andhra University in 1986-89.
20 years experience in teaching hospitals and medical colleges in Andhra Pradesh and overall post qualification experience of 28 years in leading corporate and government hospital all over India.
Lecturer/Reader in Raja Muttaiah Medical College, Department of Dermato Venerology and Leprology in 1989-91.
Medical Officer in PHC, Anantagiri, Kasimota, Vissakhapatanam in 1992-94.
Assistant Professor in Department of STD, Andhra Medical College/Civil Asst. Surgeon, KGH Visakhapatanam in 1994-1998.
Assistant Professor in Department of STD, Osmania Medical/Civil Asst. Surgeon in Osmania General Hospital in 1998-2007.
Associate Professor in Department of Dermato Venerology, Guntur Medical College/Guntur Government Hospital, Guntur in 2007-2011.
Professor of DVL, MNR Medical College & Hospital, Fasalwadi, Sangareddy, Hyderabad
Attending to outpatient & inpatient care in addition to conducting theory/clinical classes for MBBS, MD students in addition to Nursing, Paramedical Students. As core counsellor for APSACS (NACO) have conducted training program on HIV/AIDS related topics for other medical officers.